As the New Year dawns around the world (still a few hours left of 2011 here in Chicago), I thought I'd round up some of my most popular posts from the past year!  (P.S. You can click on the titles to see the full posts!)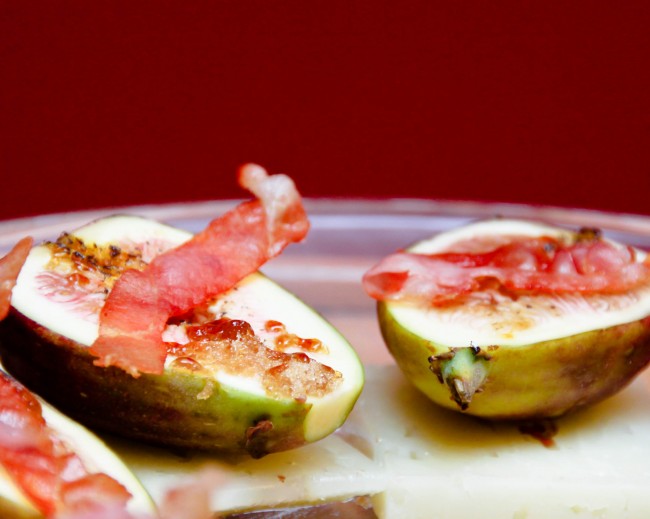 I have to say, this was my absolute favorite for many reasons.  First of all, it was an honor to participate in Foodbuzz.com's monthly project, and even more of an honor to celebrate my sister!  I went all out for this opera-inspired cocktail party, held for my opera-singing sister as she prepared to go to grad school.  Coming up with each little dish was challenging but so much fun, and I'd love to do something like this again!  My favorite part was trying my hand at some molecular cuisine.  Fanta caviar, anyone?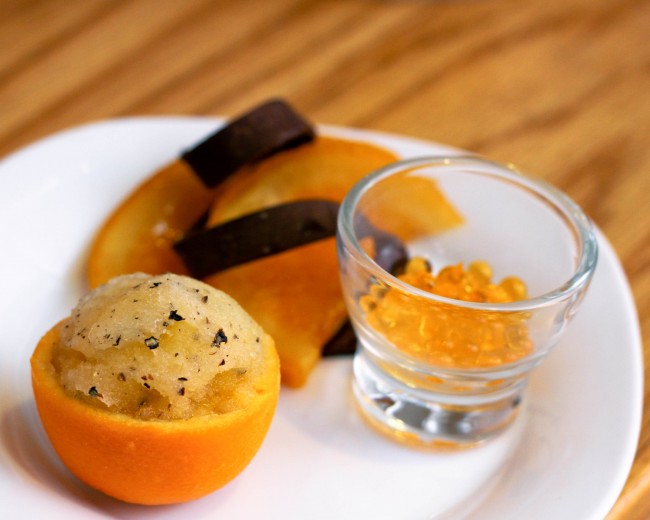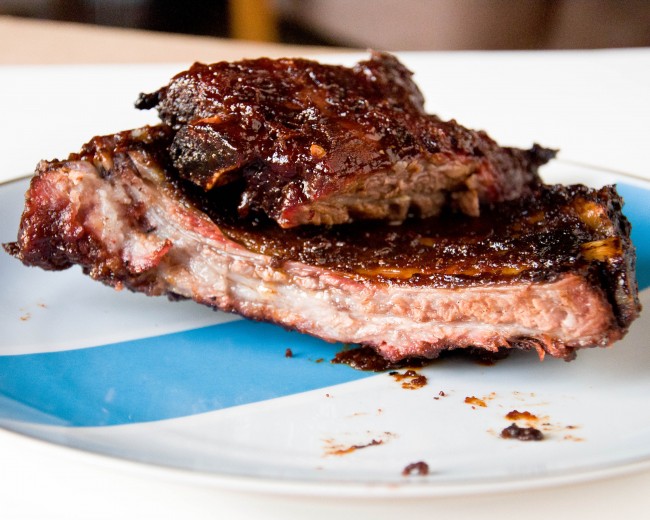 This amazing rib recipe was very popular.  Cherry, chipotle, and beef?  What's not to love!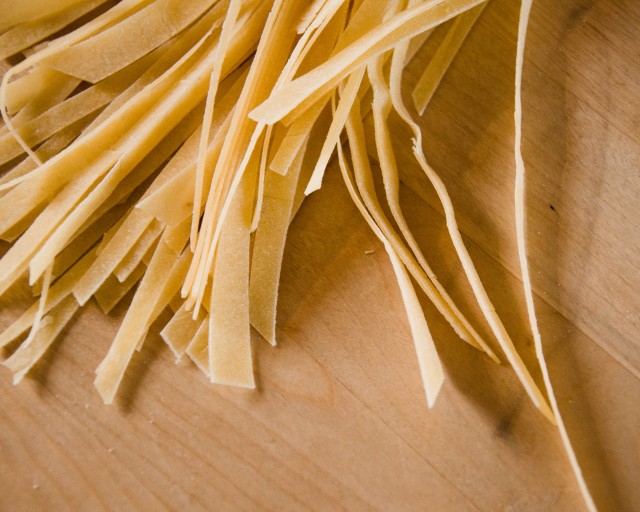 As someone who doesn't own a pasta maker (and loves making things from scratch), I found a way to make fettuccine without much more than a rolling pin and a knife.  Due to the popularity of this post, I'm guessing I'm not the only one who was looking to make pasta without buying a bunch of extra tools!  It was very rewarding, and lots of fun.
At the second day of the recent Foodbuzz Festival in San Francisco, tons of vendors let us hungry food bloggers try their best products.  Plus, the lighting at the beautiful venue was perfect, so I got lots of nice food porn for this one!
Apparently ribs were all the rage in 2011, at least for my readers!  This PopArtichoke original recipe used Hitachino Red Rice Ale to add flavor to the beef, and I experimented with making chips from mizuna.  The result were glassy and beautiful, with lovely flavor!
Full of flavor, color and spice, this was one of my favorites to make and to eat!
Another PopArtichoke original, I made "nachos" inspired by Chinese cuisine for a twist on the classic.  Since football season is here again, it's a perfect time to revisit them!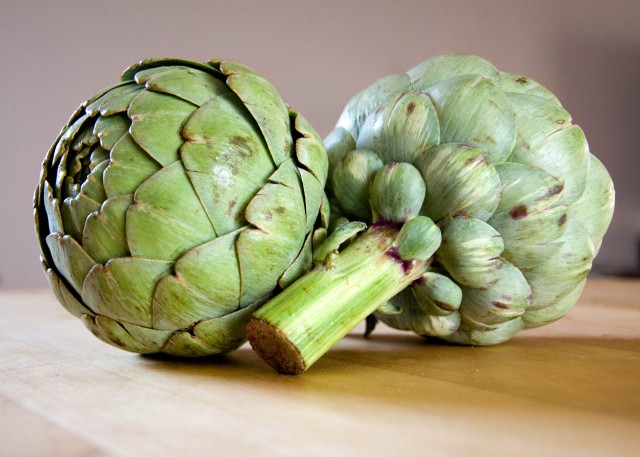 I figured since the name of my site is PopArtichoke, I should probably get a tutorial like this up at some point!  Plus, I've heard a lot of confusion on how to enjoy this most-delicious veggie, and I couldn't let that slide!  Plus, some tips on making clarified butter to enjoy with your artichoke, in case this was all sounding too healthy to you.
Remember that homemade pasta from above? Here's the recipe I created to showcase the noodles, complete with frizzled leeks (not to mention more artichokes)!
Last, but not least, is this spicy and comforting Mexican breakfast dish.  Perfect timing, I think, because it's easy and good for hangovers… might come in handy after a New Year's Eve celebration, right?
Thanks for a wonderful year, everyone!  Have a safe and fun New Year's Eve celebration, and a happy, prosperous, and delicious 2012!!