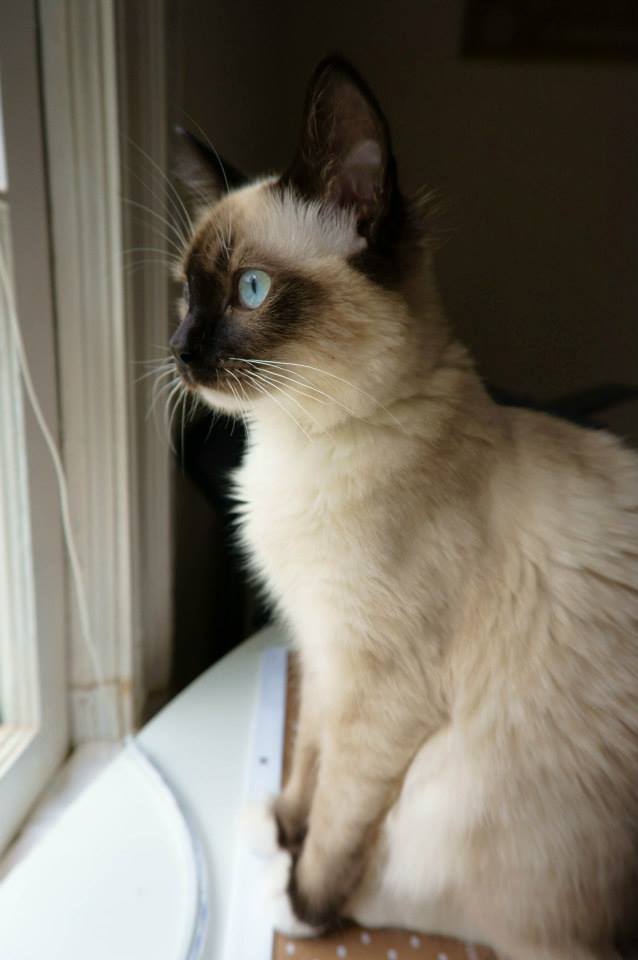 [Yes, I am shamelessly using my sister's adorable new kitten to get your attention. ]
Well… hello there! It's sure been a while, hasn't it?
I'm not even going to attempt to account for the last year and a half of my life since I last posted. It's been a journey, to be sure, and there have been many hard times, many good times, and a lot of changes for the better.
I can get into the details later, but allow me to explain where I'm at right now. I've got a big, big project in the works, which will either result in a major change in this site, or a whole new site completely. Regardless, PopArtichoke.com will remain up and running for your recipe-viewing pleasure.
PopArtichoke's sister site, PopBento, will soon be shutting down. I'll be migrating a handful of posts from PB to PA, so they won't be gone forever. My love for bento is still strong, but I am no longer able to keep up with the site.
Switching gears means letting go of some things, and in this case, you can benefit from this! I'm selling some bento boxes, bento accessories, takoyaki makers, and Japanese-language cookbooks on eBay, and I'd love it if you could check out those auctions! Some are active now and more will be added in the following days.
Here's the link!:
You'll be hearing more from me in the upcoming weeks as I get closer to revealing my new project. I am sincerely grateful for everyone who has stuck with me and supported me for all these years, and I hope you'll enjoy my new endeavor as much as PopArtichoke.
It's exciting; I promise!