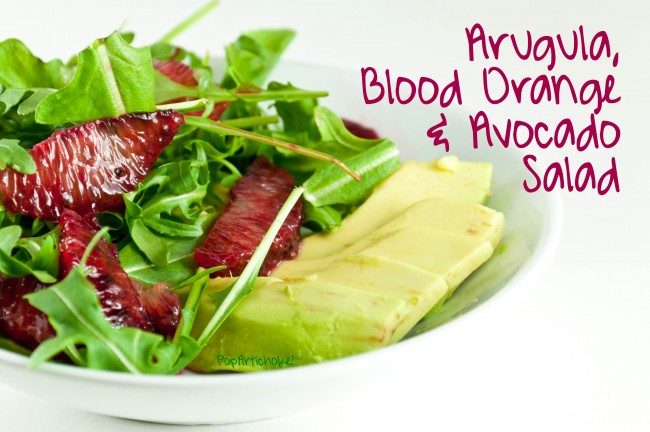 Happy Valentine's Day, everyone! Here's a recipe for a beautiful, healthy salad that will impress your sweetheart… and counteract some of that chocolate and culinary decadence!  Plus, avocado is supposed to be an aphrodisiac… ooh, la la!

Enjoy!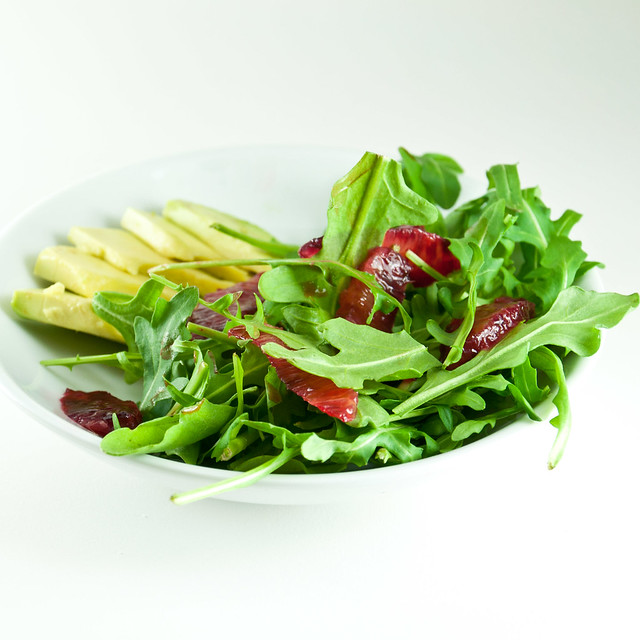 Arugula, Blood Orange, and Avocado Salad
adapted from Epicurious


Arugula, Blood Orange, and Avocado Salad
Author:
Megg (adapted from Epicurious)
A delicious, easy salad that will definitely impress!
Ingredients
Juice of 1 blood orange
1 Tablespoon minced shallot
¾ teaspoon freshly ground black pepper
¾ teaspoon sea salt
2 tablespoons extra virgin olive oil
1 ripe (but not mushy) avocado, peeled and thinly sliced lengthwise
2 cups loosely packed baby arugula
1 blood orange, peeled, seeded, and segmented
Instructions
Whisk together blood orange juice, shallot, ½ teaspoon pepper, and ½ teaspoon salt in a small bowl. Slowly pour in olive oil while continuously whisking to create an emulsion. Set aside. (Can be made up to 2 days ahead and stored in the refrigerator. Make sure you stir well before using.)
Prepare two small plates or bowls. Divide the avocado evenly among the two dishes, fanning the slices along one half of the dish. Divide the arugula and place top the avocado. Arrange the blood orange slices on the arugula, and top the salad with the remaining salt and pepper. Whisk the vinaigrette and then drizzle delicately over the salad. Serve immediately, and enjoy!